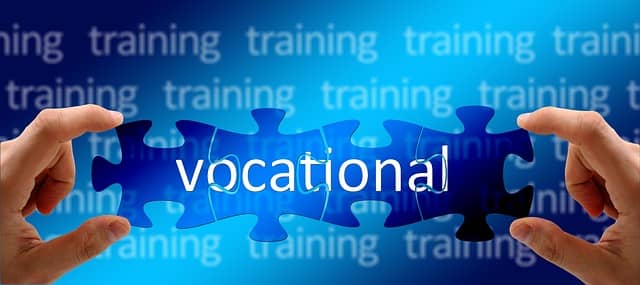 Do you want to train for an EKG Technician job and you learn best by doing?
Then you may want to check out healthcare vocational training schools near you.
These schools can give you the hands-on instruction and job-specific skills needed to start working in healthcare.
Vocational training, sometimes called career or technical training, can set you up quickly to start working as an EKG Technician.
What is Vocational Training?
Vocational training is available for a wide range of subjects and industries, including training geared to help you start working as an EKG Technician in the healthcare field.
Vocational training provides students with career training that focuses on the skills and knowledge required for a specific job.
You're trained in a way that directly relates to the work you'd be doing once you're hired.
It's training that emphasizes learning by doing rather learning solely through lectures or a textbook.
Additionally, one of the many benefits of vocational training is that course lengths are much shorter and not as expensive as a traditional college degree.
It's training that's ideal for a student looking to train for a career in a relatively quick period of time at a cost that's affordable.
If you want an EKG Technician job, then an online search should provide you with options for local healthcare training designed to provide you with the technical, hands-on training needed by healthcare employers looking to hire.
EKG Technician Job Training at BAMA Institute
Are you looking for job-specific EKG Technician training?
Do you want to gain the work-relevant and up-to-date skills to succeed for a healthcare career that can save lives?
BAMA Institute's ECG/EKG Technician Course is taught by Dr. Rufino Francia, Manager, Non-Invasive Cardiology & Cardiac Rehabilitation, at the California Pacific Medical Center.
Dr. Rufino Francia has over 20-years' experience in the field of electrocardiography, and his teaching imparts a wide and varied clinical background on various arrhythmias, heart blocks, ischemias, infarctions, and other EKG abnormalities.
Dr. Rufino Francia also provides an on-site clinical learning environment using equipment from one of the best hospitals in California.
If you're ready to start training for an EKG Technician career, is it time you checked out vocational training to help you reach your healthcare career goal?