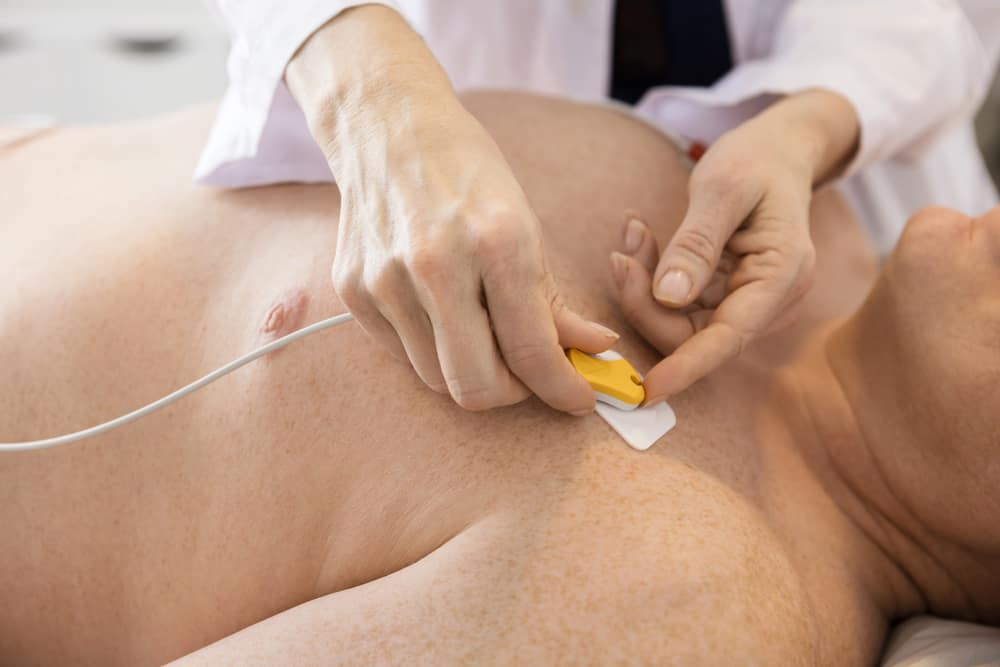 If you're searching for how to become an EKG technician in California, you've probably noticed that certification isn't required. While the state doesn't have specific licensing requirements, the ability to walk into a healthcare provider's office without experience and get the job is rare. Most require a certain number of hours spent performing these tasks. If you want to know how to become an EKG technician in California, this is what you need to succeed.
How to Become an EKG Technician in California
For how to become an EKG technician in California, it's important to look at what employers want in their candidates. Most will require the following as a bare minimum to obtain employment.
High School Diploma or Equivalent

Enrollment in an Accredited EKG Technician Program

Coursework and Training

EKG technician programs typically cover subjects such as anatomy, physiology, medical terminology, and EKG procedures. Hands-on training in performing EKGs is a crucial part of your education.

Certification

While not always mandatory, obtaining certification as a Certified EKG Technician (CET) through organizations like the National Healthcareer Association (NHA) can enhance your job prospects and earning potential.

EKG Use Hours

Kaiser Permanente was one of the first area healthcare providers to set minimum hours of experience, requiring anyone applying to have a minimum of 180 hours of EKG use for consideration. Most area employers have adopted this standard or something similar.
Those are the basic standards you'll need to meet to get prospective employers to even look at your application. However, to land the job, you'll also need to demonstrate some soft skills.
What the Top Employers Are Looking For in EKG Techs
Education matters a lot to healthcare employers because, often, it's the only thing they have to go on for their entry-level health positions. As a result, your school's reputation and curriculum will matter a lot. Here's what to look for when you choose a program.
What Employers Are Looking For
Recognized Certifications
Program Reputation
Experience and Skill

Many certifications aren't worth the paper they're printed on. They only allow you to do limited tasks or aren't transferable from employer to employer. Seek out a program that offers a nationally recognized credential, like the National Health Careers Association Certified EKG Technician (CET) credential.

The reputation of the EKG technician program and the institution delivering it plays a pivotal role in your career prospects. Programs with a strong track record of producing skilled and competent EKG technicians are more likely to be respected by employers. To gauge a program's reputation, consider researching online reviews, speaking with former students, and seeking recommendations. A program with a positive reputation enhances your education and improves your job opportunities upon completion.

Externships are a critical component of EKG technician training. They provide real-world experience and the necessary hours for certification and employment. When choosing a program, ensure it offers externship opportunities in healthcare settings. These practical experiences allow you to apply your knowledge and provide exposure to various clinical scenarios. Externships bridge classroom learning and hands-on skill development, making them essential for your future success as an EKG technician.
What to Look For in a Curriculum
Not all EKG technician programs offer the same depth and breadth of knowledge. Look for a curriculum that balances didactic and clinical instruction, allowing you to grasp the role's theoretical and practical aspects.
What's Included in a Strong EKG Training Curriculum
Didactic
Hands-on Training

Anatomy and physiology of the heart
Medical disease processes
Medical terminology
Ethics
Laboratory assisting
Electrocardiography
An overview of echocardiography

Function and proper use of the EKG machine
12-lead placement and interpretation
Holter monitoring
Stress testing
Other clinical practices
This well-rounded curriculum prepares you for the national certification exam and success in your career as an EKG Technician.
If you follow the steps for how to become an EKG technician in California and attend a school that meets the above criteria, you're sure to succeed. EKG is both a growing field and a strong secondary skill to have. Work with an institution known for quality to make the most of your training.
Are you interested in becoming a certified EKG technician? Reach out to an admissions representative at BAMA Institute for more information.