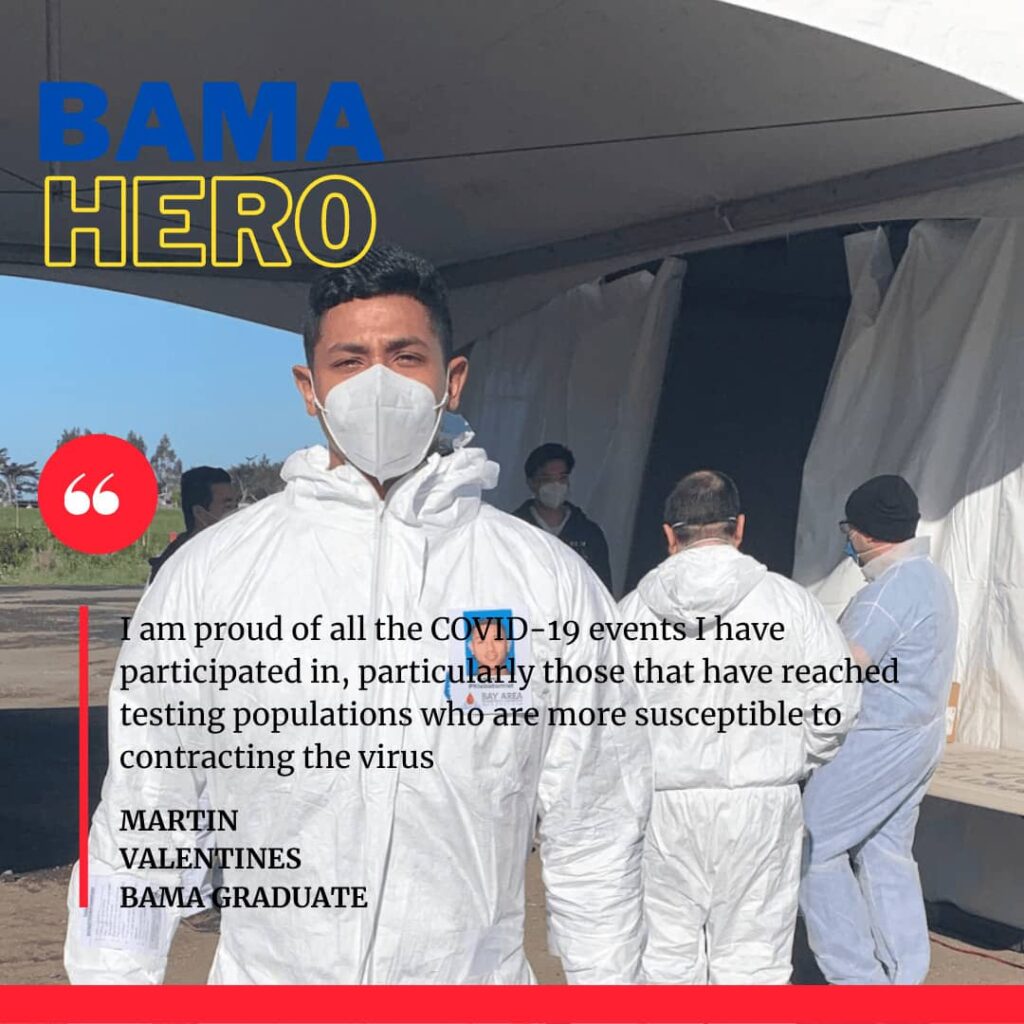 Meet the newest BAMA Hero, Martin Valentines. Martin graduated from BAMA Institute's Phlebotomy Technician Course in January of this year. Now, Martin has an exciting career as a mobile phlebotomist where he enjoys bringing healthcare to people who are reluctant or unable to go into clinics.
Learn more about Martin's experience and what it's like to work in a mobile phlebotomy unit.
Q: What do you like most about your current job?
MV: What I enjoy most is that, as a mobile phlebotomist, I am able to assist those who are immunocompromised, or simply do not want to risk the chance of contamination by going to a clinic or hospital to get their blood drawn.
Q: Describe a typical working day right now for you.
MV: A typical work day for me usually begins around 7am. My appointments can be anywhere in the Bay Area, but typically center around San Francisco or Oakland. After collecting the blood of the patient, I centrifuge the tubes in my car as well as complete any additional processing that may be needed. I most commonly drop off my patients' specimens at LabCorp or Quest, which is convenient for my schedule because they have numerous locations across the Bay Area. I usually drop off my last specimen around 4 or 5pm.
Q: Tell us about something you're particularly proud of accomplishing in your career.
MV: I am proud of all the COVID-19 events I have participated in, particularly those that have reached testing populations who are more susceptible to contracting the virus, such as low income minority groups. For example, in the Mission District in San Francisco, a large portion of the residents are not able to work from home, or have been let go from their jobs completely.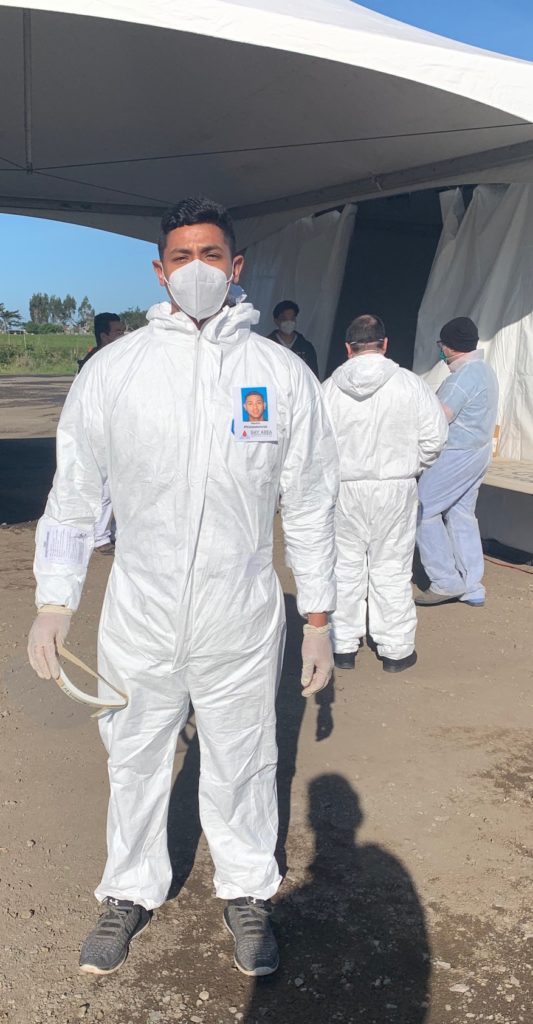 Another event, focused on the LGBTQ community, was set up near Dolores Park and encouraged those attending the Pride parade to get tested. I look forward to attending future events as they are a great way for people to get tested quickly and at no-cost to them.
Q: What is it like to work right now as a healthcare worker dealing with COVID-19 and the pandemic?
MV: There are additional precautions that are taken to decrease the chance of contamination such as always wearing personal protective equipment (PPE)—which tends to vary depending on the medical condition of the patient. Patients are also weary of the risk of contamination, as they often prefer to have their blood drawn in the backyard to stay in an open air environment. Many patients are simply thankful that a mobile phlebotomy service exists, which I am very happy to offer.
Q. Are there any challenges you've experienced during your time working as a healthcare worker?
MV: I faced many challenges as I began my first job in the medical profession. The issues mostly involved the variability that comes with working in healthcare, as every patient I encounter is unique. As a mobile phlebotomist, each location I arrive at is different, meaning I do not know what environment I may be stepping into. However, it is my responsibility to adapt to every situation so that I can protect myself as well as the patient.
Q: Is there anything you've learned early on in your healthcare career that you feel is important and that you'd like to share with our readers?
MV: I believe something that helped me early on in my healthcare work is expressing my passion and gratitude for the opportunities I have been given, and allowing that to drive me forward to achieving future endeavors.
Q: How did going to school at BAMA prepare you for your current position?
MV: I feel the staff at BAMA Institute is extremely knowledgeable and they truly care about educating their students to prepare them for a rewarding career in healthcare. BAMA helped develop my technique and facilitated the process of obtaining my license. Most importantly, they provided me with many job opportunities after I completed the program.
Thank you so much, Martin, we're extremely proud of you! We appreciate all you and your colleagues are doing at this critical time. Keep up the great teamwork!