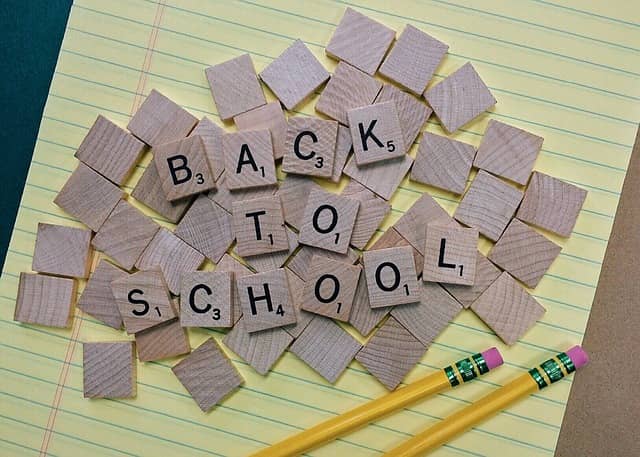 Perhaps you're over the age of 20 and thinking about going back to school to train for a new career?
You're not the only one.
The number of older, non-traditional students going back to school has increased greatly.
One of the big reasons for people wanting to go back to school is they're dissatisfied with their current work.
These students want to train for a career with opportunity for advancement. A career with better pay. A career that provides work that's interesting.
What Kind of Career Are You Going Back to School to Train For?
A Different Job in the Same Industry
Do you want to train for a different job in your current industry?
If this appeals to you, the good news is you could have skills and experience that can help you when you go back to school.
For instance, if you're already working in healthcare and you want to train to become a medical assistant your work history may have given you experience of observing various clinical techniques and providing patient care. This experience would give you a certain amount of 'industry insider knowledge' and be invaluable during your training. This can be an important confidence booster as you start your career training as you hopefully already know from watching these healthcare professionals working close up that you're going to enjoy the career you're training for.
Whatever industry you're currently working in, training for a new career in an industry you're familiar with brings with it many side benefits.
A Different Job in a Different Industry
Maybe you're thinking about going back to school to set yourself up for getting a new job working in a different industry?
If this is why you want to go back to school to train for a new career, you may want to start out with reviewing your skills, experience, and interests gained from current or past employment.
What career would be a good fit for you based on your strengths and weaknesses?
For example, if you've plenty of customer service experience and you have a passion for helping people, training for a career working in the healthcare industry may be worth researching. A healthcare worker like a Certified Nursing Assistant, for instance, must possess excellent customer service skills and a desire to help people with their healthcare.
As well as assessing your skills and experience, do you have family, friends, or acquaintances who may be working in the industry you're researching? What do they have to say about their working experiences? Hearing these people speak will help you make an informed decision on your possible career choice. Could you see yourself working in the same industry given what you learn?
It's also important to research the current job market if you want to work in different industry entirely. Are there jobs regularly listed on online employment sites? What career training certifications are required to be hired for one of those jobs? Are there schools close to you that can provide you with the training you need to make a successful career change? This information will assist you in choosing a career that's in demand with employers.
Is Now the Time for Going Back to School to Train for a New Career?
If you're looking to train for a different job in your current industry, or train for a different job in the same industry – going back to school to achieve that new life goal is a big step.
But remember: You're not too old. You're upgrading your future. And you're part of a movement.
Is now the right time for you to make a change in your life?